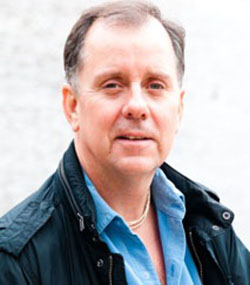 Michael is an industry veteran with over 40 years of experience of working with startups in the food and beverage industry. Early in his career he had the opportunity to help build brands like, Evian, Clearly Canadian, Smart Water, Fresh Samantha, Naked Juice and many more. In the last 10 years he has helped build brands like, Brads Raw Foods, Living Intentions, Kohana Cold Brew Coffee and more recently Ingrilli Citrus.
Michael's career started in 1980. For 16 years he worked with the #1 NY Metro DSD beverage distributor. Started as a salesperson and was VP of Sales before leaving.
Next up was Fresh Samantha where Michael built sales from $0 to $23M in 3 years in NY Metro. He trained and managed over 25 driver/sales routes in the area. Then moved into a national account manager role.
In 200I, along with two friends, Michael helped create and start Primal Spirit Foods, a meatless jerky. Around the same time, he started MHBMG. He did consulting work for brands like Route 66 Sodas, Keeper Springs (an RFK Jr project), and Balance Waters, etc.
In 2011 Brad Gruno of Brads Raw Foods asked Michael to join him and help develop his raw food brand and its category. Michael came on board as a partner/VP of Sales and built a national distribution network across the country. At that time sales were at 3.5M a year. When he left, the sales run rate was 1.5M per month.
After Brads, he then worked with Living Intentions, another raw food company as their Exec VP of Sales. In the first year, he increased sales by 30%. The second year he doubled the DSD/specialty distributors by building key accounts in every region.
Michael also began working as Sr. Advisor to companies like Don't Go Nuts/Pinto Barn and Rule Breaker Snacks around this time.
In December 2016, Kohana Cold Brew Coffee asked him to come on board as Sr. Advisor. The following April he accepted the position of President of Sales for Kohana Coffee. 19 months later, after building a national sales team and national broker team, opening more than 15,000 doors, Michael stepped down to move onto his next phase of helping other companies grow in an advisory or board member role.